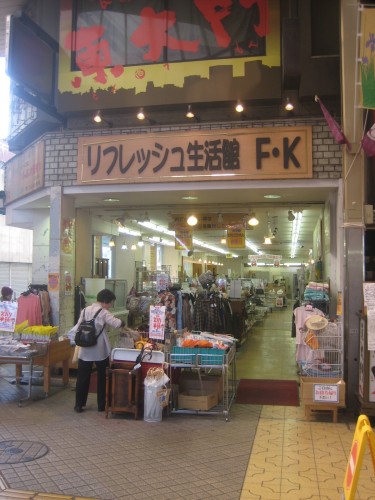 Refresh Seikatsukan FK, a "recycle store" that has been a well-patronized stop for shoppers in the Tenri Hondori Shopping Arcade for at least a dozen years, has closed its doors for good. Here is a translation of a sign that was posted late last month:
To our customers,

Circumstances have led us to close our store for good. All our executives and employees would humbly like to thank you for your patronage over the last 15 years.
All items half price!
Please make a purchase!
We will close as soon as we run out of merchandise.
Thank you once again.
Another business, the Tenri Kanko Hotel, which closed late last year, is presently being torn down. Here's how the demolition is progressing the other day: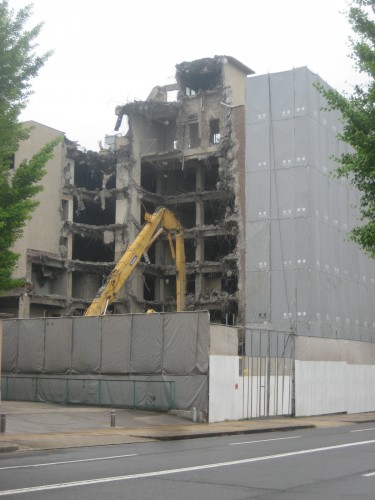 We'll post an update as soon as we find out what are slated to replace these two Tenri mainstays.