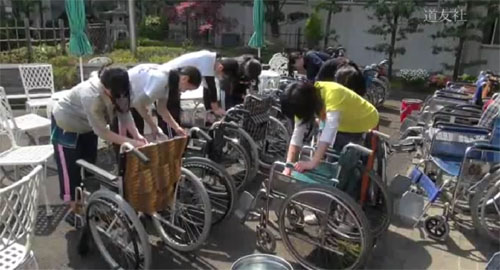 Here is the translation of the narration:
On April 29, Tenrikyo Hinokishin Day was held throughout Japan and across the globe under the slogan "Season of Salvation. Now let's do hinokishin!"

The day was blessed with fine weather as Church Headquarters staff, students of Tenrikyo schools and Shuyoka participated. Roughly 4,000 participants in Oyasato split into 52 areas throughout Tenri City to engage in hinokishin activities such as weeding and cleaning.

Hinokishin is an activity in which we express our gratitude and joy for being kept alive each day. Participants devoted themselves to hinokishin with smiles on their faces.
Link to Japanese article