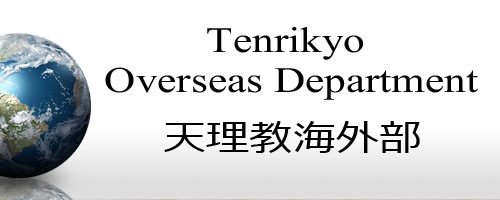 A message has been sent to all overseas mission centers and headquarters from the head of the Tenrikyo Overseas Department, Yoichiro Miyamori:
March 19, 2011
I imagine that, through newspaper and TV reports, you have been hearing about the Tohoku-Kanto Earthquake, which took place on March 11. In response to this quake, Church Headquarters conducted prayer services with the Shinbashira as the core here in Jiba between March 12 and 14. It has also created the Disaster Relief Headquarters, which has been conducting its work in many different ways. Members of the Disaster Relief Hinokishin Corps have been dispatched to quake-hit areas not only from Jiba but also from many dioceses.
The earthquake has caused serious damages to the Tohoku region, but areas surrounding Jiba have not been affected by the quake or by the crippled nuclear power plants. We are thus able to focus our energy on relief work. I heard that many followers overseas are worried whether it would be safe to return to Jiba as planned. But I can tell you that people in Jiba are safe and sound and are engaging in their work every day in high spirits. Jiba is not affected by the earthquake or by the nuclear plant crisis, and we have thus been able to lead normal lives.
I would like to ask you, therefore, to let followers in your diocese know that it is safe to return to Jiba at this time.
Thank you very much for your cooperation.
Tenrikyo Overseas Department
Head
Yoichiro Miyamori
This message is also found on the Tenrikyo Mission Headquarters of Hawaii website.